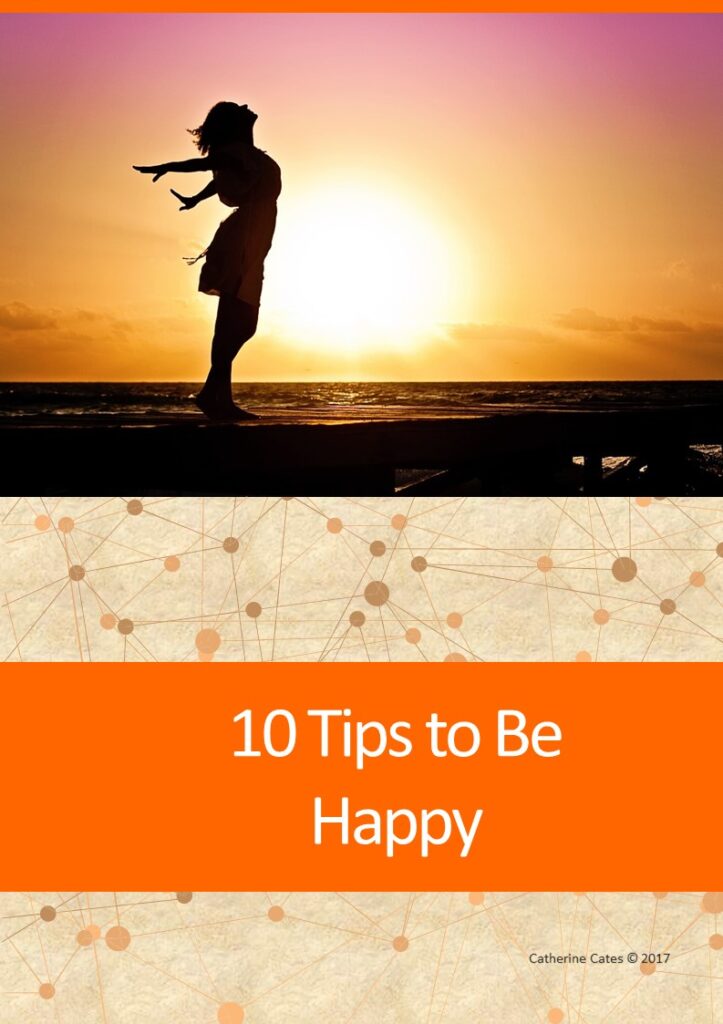 Part of me serving you is offering free tools. My FREE eBook, "10 Tips to Be Happy!" is a quick read. Download it today for free!
As you'll read in the book, happiness is a choice. That is not something we are generally taught so don't feel bad if you didn't know that.
If you've heard the phrase about "maintaining your vibration" all that means is paying attention to your state of mind. If you are happy, your vibration is higher. If you are angry, your vibration is lower.
Every day it is best to have a personal goal of keeping your vibration, or state of mind, high. By doing so, it helps ensure you receive the best possible outcomes in life and all that you desire in your manifesting. 
Here's my disclaimer: If you are in crisis mode or struggle with clinical depression or anxiety or have a physical condition that needs addressing, please keep in mind it's best to treat those conditions before trying to choose to be happy. When you're really struggling with something whether it's mental, emotional or physical, the techniques listed in my book may be a bit of a stretch for you.  I suggest that you work with a healer, a therapist or hire a life coach (such as myself) before attempting the techniques listed in my book because you may not be successful and that could possibly make you feel worse. Contact me if you are interested in mindset coaching.
Mindset coaching is all about working with your thoughts and state of mind. We get what we want out of life by using our thoughts and harnessing the power of our mind.
Contact me if you are interested in mindset coaching to live a happier, more fulfilled life and get what you want!
If you don't have any major issues in your life right now, but want to be happy, then download the free book. It may be just the solution you are looking for!  Remember, changing your state of mind doesn't happen overnight so be patient with yourself. 
Namaste, in much love and light,
​Catherine
Fill out the form below to get your exclusive copy of 10 Tips To Be Happy and start on your road to happiness!